You want to capture every little moment in your child's life because they change SO fast, but you know that snapping the perfect photo of your kids is easier said than done. Whether you're using a professional photographer or just photographing your kids with your phone, it's not unusual for a mood shift to happen as soon as a camera is lifted in front of their eyes.
As a professional photographer, I strongly believe that kids sometimes feel pressure to perform. Here's a few tips to remember while photographing that will take the pressure OFF of your kiddos and get them excited when they see a camera or hear they're headed to a professional photo shoot!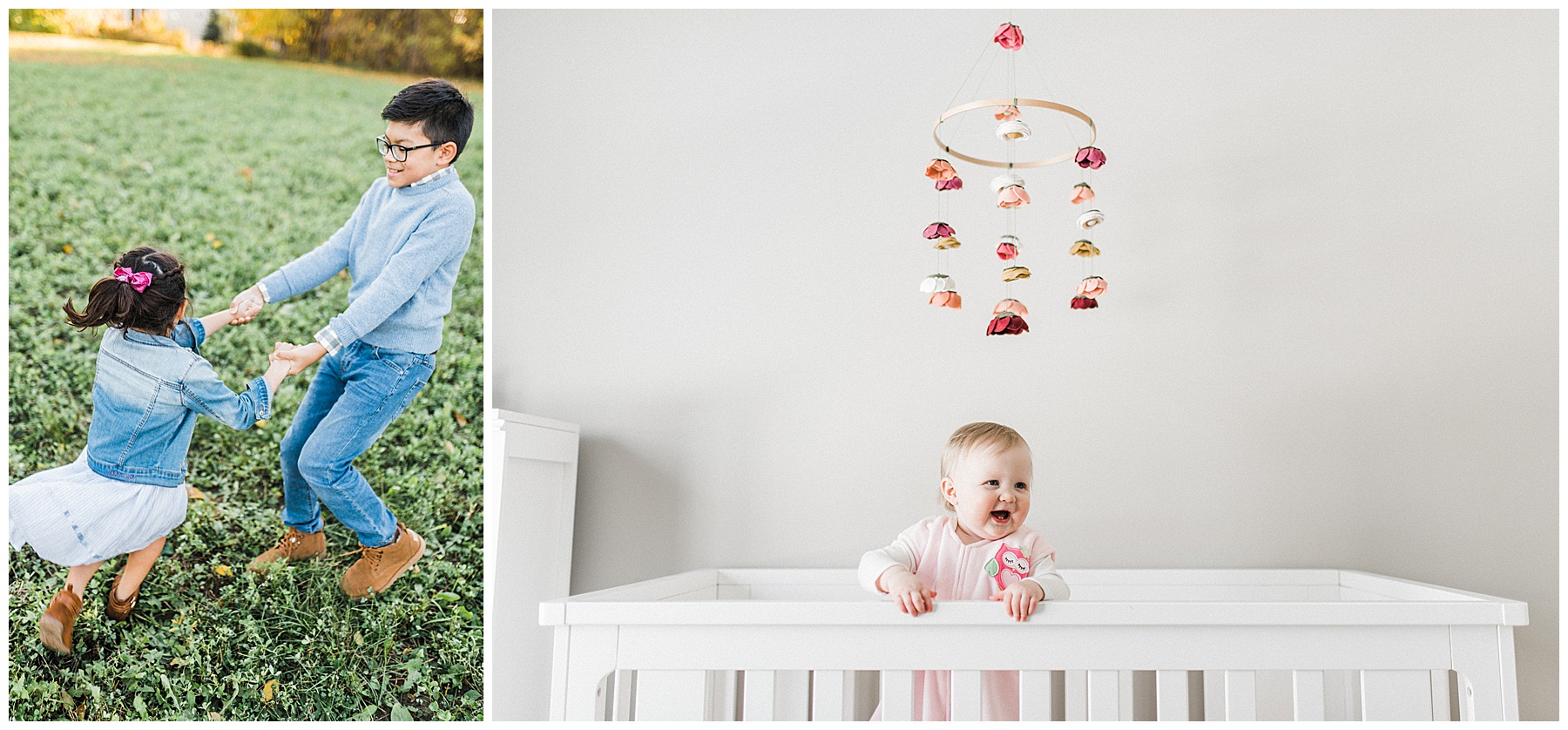 1. ENGAGE WITH THEM FIRST, THEN ADD THE CAMERA – This is great if you're working with kids two years old and under. Ease into the photos! Stand still, talk to them and ask them questions. If they're naturally happy kiddos, talk to them calmly. If you need to crack a smile, maybe speak in a more up-beat tone. Get their focus then lift up the camera and start shooting. Snap a couple shots, then put the camera down and continue to engage. Do this on repeat!
2. CREATE A GAME OR ACTIVITY – This is great for kids above two. Ask them to walk around and find items that are all a certain color. Have them play Red Light, Green Light. If you have more than one child, have them play Ring Around the Rosie. Do anything to get them to have fun, but also focus so things don't go rogue! You want to remain in control of the activity but choose something that will get genuine giggles and smiles.
3. THINK ABOUT POSING DIFFERENTLY – It's nice to have a photo with your kids looking at the camera and smiling, but it doesn't have to be a result of a structured prompt! Capture your child's smile after they've tied their shoes with pride or colored inside the lines. If you're at a professional photo shoot, give lots of tickles or run around with them on your hip, and come back to the photographer as they're grinning ear-to-ear with excitement.
Photos can be a result of a fun memory and don't have to be something posed and structured. Your kids are joyful every day, so capture them in their element! Think of photographing your kids from a different perspective and beautiful, tangible memories are sure to follow!